Build Your Nursing Future
in British Columbia, Canada
Are you an internationally educated nurse (IEN) trying to navigate the licensing and immigration processes necessary to work in British Columbia, Canada?
Are you an IEN looking for a job in BC as a Registered Nurse (RN), Licensed Practical Nurse (LPN), or Registered Psychiatric Nurse (RPN)?
Are you an IEN interested in learning  more about living and working as a nurse in British Columbia, Canada?










Government Taking Action
"Our government is committed to addressing the province's demand for nurses. That's why we're launching [a] comprehensive suite of supports for internationally educated nurses to help them put their skills to use here in B.C."   
– Honourable Adrian Dix, Minister of Health, BC
On April 19, 2022 the Province of B.C. announced several exciting new initiatives that will make it easier for eligible internationally educated nurses (IENs) to enter the province's health system.
Together with the British Columbia College of Nurses and Midwives (BCCNM), the Nursing Community Assessment Service (NCAS) and Health Match BC (HMBC), the Province is supporting IENs who want to work in B.C. by:
consolidating the provincially based assessment processes for IEN candidates;
offering approximately $9 million in bursaries to help with assessment fees, which is expected to benefit approximately 1,500 IENs in the first year; and
creating new navigational supports to help IENs navigate the assessment and licensing process.
Click here to learn more about Minister Adrian Dix's announcement.
How Can We Help You?
Health Match BC, in close partnership with the provincial public health employers, the BC College of Nurses and Midwives (BCCNM), the Nursing Community Assessment Service​ (NCAS) and the Provincial Ministry of Health will:
"Think of Health Match BC like your own personal compass. It might look like a complicated path ahead of you, but we are here to help keep you on track. We also recognize that the journey will look different for each of you, and we're here to answer your questions and connect you with people that you need to be connected to along the way."
– Elizabeth Williams, Director, Health Match BC
Licensing Support
All internationally educated nurses (IEN) must meet the mandatory requirements to be eligible for registration in BC as determined by the BC College of Nurses and Midwives (BCCNM). The Health Match BC Nurse Navigation team will be available to support you as you navigate the  licensing process.
In May 2022, the BCCNM, the Nursing Community Assessment Service​ (NCAS) and the Ministry of Health will launch a number of initiatives aimed at reducing the time, effort and cost for internationally educated applicants to register as a nurse in British Columbia. ​More information will be available about these initiatives in the coming weeks. Register now to be kept up-to-date.
Financial Support (Bursaries)
Through Health Match BC, the Province will support IENs with bursaries to offset the costs of assessment services, language testing, skill evaluation and educational upgrading. Bursaries available for IENs range from $1,500 to $16,000, depending on the assessments or upgrading required. More information about eligibility and how to apply for these financial supports will be available in the coming weeks. Register now to be kept informed.  
Immigration Support
Internationally Educated Nurses (IENs) who have obtained a job working for a Health Authority in British Columbia (BC) may be eligible to apply for the BC Provincial Nominee Program (BC PNP). This program was created to expedite the immigration process for healthcare professionals, making it possible for you to obtain a work permit and start working in BC while your Permanent Residency application is being processed. The Health Match BC Nurse Navigation team will be available to support you as you navigate your application with BC PNP. Register now to be kept informed.
Why British Columbia (BC), Canada?
Canada is one of the most dynamic and multicultural countries across the globe. Offering free public healthcare and education to all its citizens and permanent residents, it also has an extremely high quality of living and one of the strongest economies in the world. British Columbia, which is also known as BC, is Canada's westernmost province and home to 5.2 million people.
British Columbia has a lot to offer. Not only in its epic landscapes, clean cities and friendly people but also in safety, work satisfaction and health care. We're proud of our wide range of industries, a rich history that stretches back 10,000 years, and a diverse, multicultural population.
If you love the outdoors, you'll find a new love in British Columbia. Skiing and mountain climbing are popular activities. We also have miles of beaches, lush rainforests, inland deserts, rocky coastlines and a vibrant wine region. There's no shortage of opportunity, recreation and fun.
Communities in BC are culturally, ethnically and linguistically diverse, with immigrants making up a high proportion of BC's population. The vibrant multicultural atmosphere and excellent quality of life have made BC a major destination for newcomers, with over 28% of the population born outside of Canada and more than 40,000 immigrants from around the world arriving in BC every year.
Public Health Employers
In British Columbia, our health care system is administered by the provincial government. Being a public system means everyone who lives in British Columbia has access to the medical care they need.  Our health system is structured to reflect and celebrate the diversity of our province. As a health care professional in British Columbia, you'll find opportunities to work across our entire province.
In BC, we have 5 Regional Health Authorities that govern, plan, and deliver health services within a geographic area. Each of these regional Health Authorities have their own governing infrastructure but they work together in collaboration to ensure the best health outcomes for all British Columbians. 
We also have the provincial Health Authority that delivers provincial programs and specialized services.
We have one faith-based regional provider and we have First Nations Health Authority which is focused on improving the health and health outcomes for First Nations people across the province.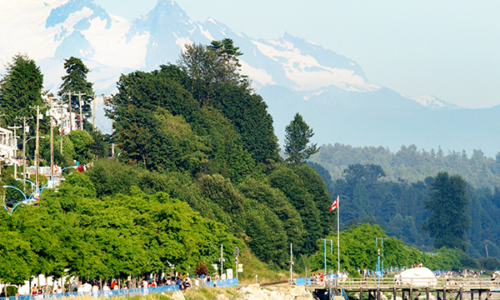 Fraser Health
As the largest and fastest growing regional Health Authority in B.C., Fraser Health delivers hospital and community-based health services to over 1.9 million people living in 20 diverse communities within Metro Vancouver and the Fraser Valley, including, Burnaby, Coquitlam, Port Moody, Port Coquitlam, Surrey, Delta, White Rock, Abbotsford, Mission, Chilliwack, and Hope) on the traditional territories of the Coast Salish and Nlaka'pamux Nations. Our team of 43,000 staff, medical staff and volunteers are dedicated to serving patients, families and communities to deliver on our vision: Better health, best in health care. We are proudly recognized as a BC Top Employer. We look forward to welcoming you to our Fraser Health family.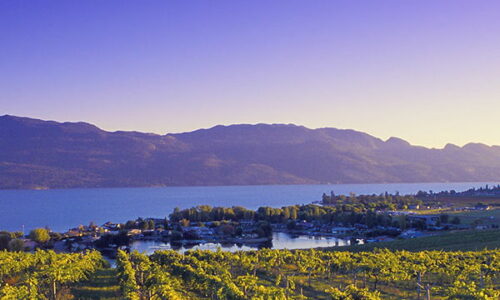 Interior Health
For over 20 years, Interior Health has provided for the health and wellbeing of everyone in the B.C. Interior, delivering services to over 834,000 people spread across 215,000 square kilometers of traditional territory.
Our region and its unique landscape provides an interesting dynamic, offering vibrant communities with ample space, peaceful commutes and plenty of room to retreat if you are looking for your own personal space. For outdoor enthusiasts, our diverse four seasons, varied terrain, and progressive city planning offer unlimited year-round activities.
By working together with the Ministry of Health, Ministry of Mental Health and Addictions, health organizations, communities and leaders, Interior Health delivers services and solutions that make a positive difference in the lives of everyone in the region. We inspire hope and trust so we can all enjoy a healthier tomorrow.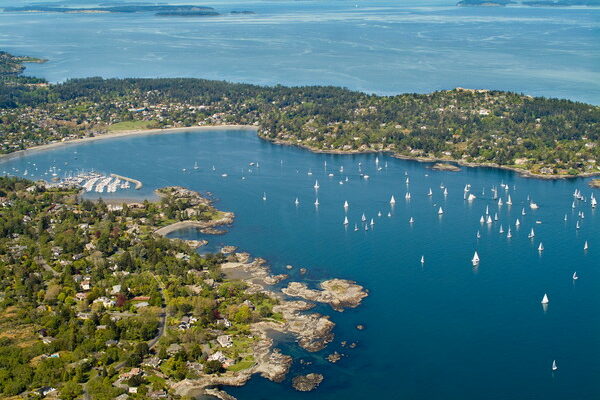 Island Health
Island Health is located on the west coast of British Columbia on beautiful Vancouver Island. At Island Health our vision is, "Excellent health and care for everyone, everywhere, every time". Island Health employs more than 27,500 employees, 2,100 physician partners and 2,200 volunteers.  We are the largest employer on Vancouver Island and provide health services to more than 850,000 residents of Vancouver Island and adjacent coastal communities in both urban and remote settings. Island Health strives to create work environments that support and attract workers with passion, professionalism, and dedication that will help them provide the highest quality of patient care.
We are committed to Diversity, Equity and Inclusion, offering programs and services on the unceded and traditional territories of the Coast Salish, Nuu-chah-nulth and Kwakwaka'wakw Peoples. As an organization, we are committed to cultural safety and humility and we demonstrate this through our actions to address Indigenous specific racism, systemic racism and the ongoing impacts of colonialism.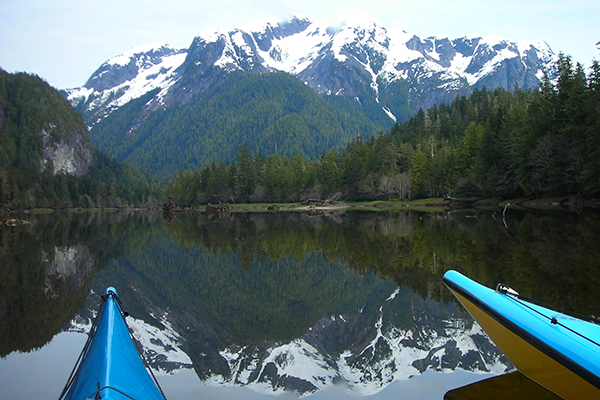 Northern Health
Northern Health leads the way in promoting health and providing health services for 300,000 people over an area of 600,000 square kilometers in northern British Columbia, including 55 Indigenous communities. Our vision is to build a strong primary healthcare system and create a dynamic work environment instilled with our values: empathy, respect, collaboration, and innovation.  
Northern Health has always prided itself as an organization that encourages career development at all levels. Whether through continued education courses and opportunities offered by our local university and college partnerships, in-house training and management programs, or through coaching and team mentoring – there is always room to grow with us at Northern Health. 
 The Northern Health region offers a combination of community, outdoors, and pace of life that can't be found anywhere else. Come experience the North!
Vancouver Coastal Health
Vancouver Coastal Health (VCH) is a world-class leader in medical care, research, and teaching, delivering services to more than one million B.C. residents living in Vancouver, Vancouver's North Shore, Richmond, the Sea-to-Sky Highway, Sunshine Coast, Central Coast, and surrounding areas. VCH promotes better health for its communities through innovation and exceptional care. The range of jobs and specialties place VCH at the forefront of career destinations for many healthcare professionals. VCH has opportunities available for Internationally Educated Nurses across all areas including Community, Long Term Care, and Acute Care.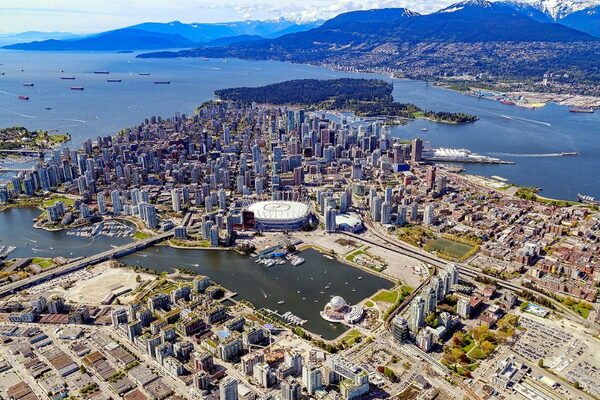 Providence Health Care
At Providence Health Care, we deliver quality care that matters to the people we serve. We are a health and wellness resource for families, patients and residents from all parts of British Columbia. PHC is a non-profit organization, providing services in partnership with the Vancouver Coastal Health and the Provincial Health Services Authority, with over 8,000 people working across 17 sites throughout Metro Vancouver. Driven by compassion and social justice, we are at the forefront of exceptional care and innovation.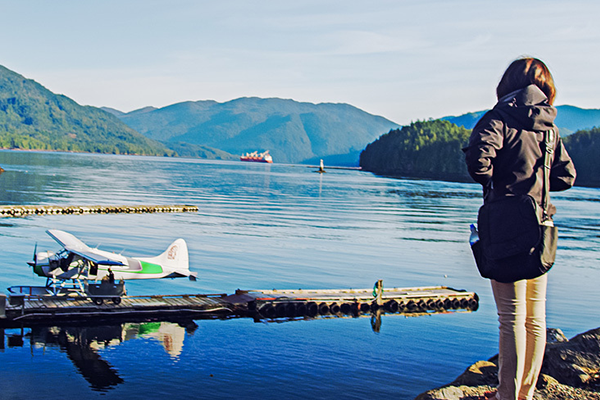 The First Nations
Health Authority
The First Nations Health Authority (FNHA) is the first and only provincial health organization of its kind in Canada, with a mission to transform the way health care is delivered to First Nations and Indigenous people in BC. We are governed by and serve BC First Nations individuals and communities. Our talented teams practice cultural safety and humility and foster lateral kindness in their working relationships. Our holistic approach to wellness, based on First Nations teachings, is incorporated into all aspects of work culture. Where else will you get to create a personal wellness plan as part of your performance goals? If you are looking for more than a job, come join the FNHA family and find purpose beyond your profession.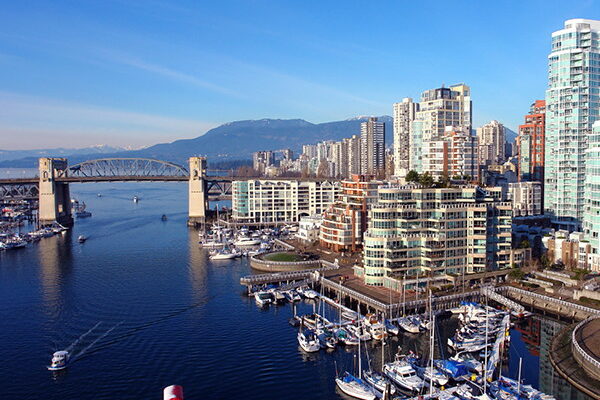 Provincial Health
Services Authority
Provincial Health Services Authority (PHSA) plans, coordinates, and evaluates specialized health services with the BC health authorities to provide equitable and cost-effective health care province-wide. PHSA is one of BC's largest employers with more than 20 province-wide programs, services, and operations – offering vast opportunities for growth and development. PHSA is also responsible for specialized health services delivered across BC in collaboration with regional health authorities, such as cardiac, trauma, perinatal, and stroke services. Through BC Emergency Health Services, PHSA oversees the BC Ambulance Service and Patient Transfer Network.