British Columbia is Calling!
Eilidh
Born in Scotland
Now working as RN in
Victoria, BC, Canada
British Columbia needs nurses. Health Match BC is taking to the road for our first-ever UK and Ireland Roadshow.  We will be hosting information sessions in London, Dublin, Manchester, and Birmingham, in February and March 2023.
If you've ever considered working abroad, why not come meet the team and learn why so many nurses choose to live, work and play in British Columbia, Canada.
We will be hosting in-person and online events covering a variety of topics, including:
What Health Match BC Can Do for You
Credentialing & Registration
Employment Opportunities
Discover British Columbia
Marketing Yourself: Creating a Canadian CV
Tips & Tricks to a Successful Career Transition
Immigration Options
Whether you're a nurse eager to build your career, expand your nursing skills, or embrace an ambitious adventure, there could be no better place to do it than British Columbia (BC).  Our lively and interactive in-person sessions and workshops will introduce you to the remarkable range of nursing opportunities in BC.
We will bring a little bit of BC too, so you can discover what it's like to live, work, and play in communities across the spectacular province of British Columbia.
Begin a Journey of a Lifetime!
Register today to attend in a city of your choice and receive upcoming details.
Learn more about British Columbia's new initiative for Internationally Educated Nurses and receive updates on financial, licensing, job search and immigration supports.
Health Match BC is a free health professional recruitment service funded by the Government of British Columbia, Canada.
We have been working with BC Public Heath Employers for over 20 years to facilitate recruitment at over 200 facilities across the province and have worked with thousands of Canadian and internationally educated nurses to turn their career and travel dreams into a reality.  
As an internationally educated nurse, Health Match BC can help you navigate your professional registration & credentialing process by providing expert knowledge and guidance.  Our recruitment teams are familiar with every aspect of your Canadian career pathway, including financial support available to help you along the way.  The passion you bring to nursing, we bring to matching you to the right opportunity; our tailored assistance ensures that your professional goals and lifestyle preferences are met.  You can feel confident as you begin your journey and embark on a nursing career in BC.
Natalie
Born in England
Now working as RN in
Surrey, BC, Canada
Our diverse BC roadshow team will include representatives from BC public health employers and will be hosted by members of the Health Match BC recruitment team.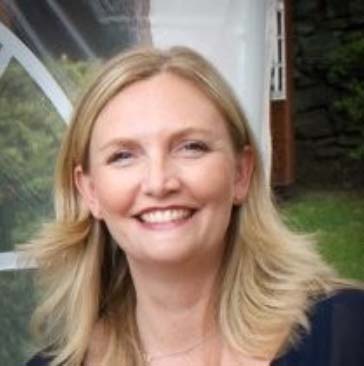 Born in the steel town of Sheffield, England & brought up in West Yorkshire, Liz is a proud Yorkshire Lass!
After graduating with Hons in Human Resources, she began her career in recruitment and became passionate about connecting the right candidate with the right job. Canada came calling in 2001, and she jumped at the chance to experience living and working in Vancouver, BC.  The "few years" she told her mum she'd be away is now 22 years ago, as her Canadian work experience grew along with her 2 children & fur babies! After living in Vancouver, North Vancouver, Langley and now settled in West Kelowna she is grateful to have experienced different areas of the lower mainland but loves living the Interior of BC lifestyle. For the last 12 years, she has dedicated her passion for recruitment to Health Care and as Director, Health Match BC is proud of the work we continue to do to attract health care professionals to BC. Come and meet Liz in the UK for straight talk about what life is really like as an expat!
Tracie joined Health Match BC in 2016 for a one-year term and has never left!
Currently a Senior Consultant with the Nurse Recruitment Team, Tracie is inspired by the candidates she works with and gets great satisfaction from the small part she plays in helping nurses move their careers forward.
With over 20 years of experience in Human Resources and Recruitment, Tracie has worked in Healthcare, Medical Research, Academia and even did a stint as the Operations Manager of a professional sports team.
As a lifetime resident of British Columbia, Tracie enjoys all her community has to offer, but most enjoys time spent with her family, friends and, of course, her dog Cooper.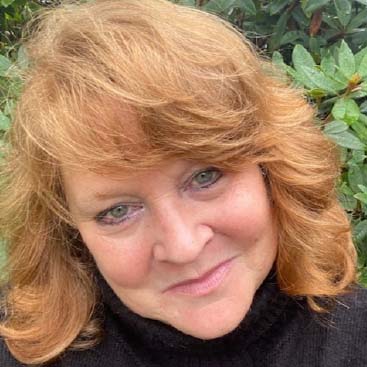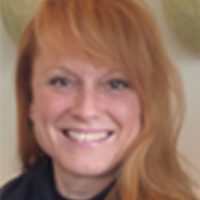 Bonnie Catlin, MScN
Bonnie Catlin is the Regional Director for Clinical Education, Nursing & Allied, and Regional Professional Practice- Nursing, at Vancouver Coastal Health (VCH)…

Read more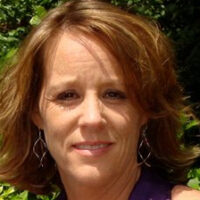 Julie Dufton, RN, BSN
Julie has worked in Fraser Health as a nurse for over 30 years mostly in the Emergency Department (ED) and now as a Leader with Talent Acquisition and Onboarding with a continued focus on ED recruitment…

Read more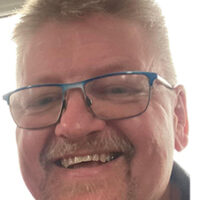 Davey MacLennan
Born in Inverness in the highlands of Scotland and raised in the Northeast in a town called Elgin. He started his career in healthcare as a nursing assistant before Graduating as a Registered Mental Nurse (RMN) at Stirling University…

Read more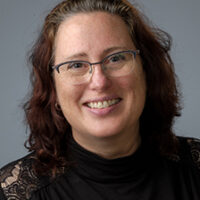 Lisa Maks, RN, MN, CDE
Lisa has recently started in a newly created position in BC as the Diabetes Clinical Nurse Specialist for Providence Healthcare. She brings 34 years of nursing experience with a variety of areas including renal transplant, critical care, cardiovascular, to name a few…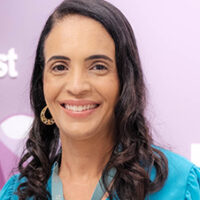 Flávia Mandic, RN, BScN, MAL
Flávia is from Brazil and got her bachelor's in Science in Nursing from the Universidade of Brasilia. She is one of the Internationally Educated Nurses featured in the Health Match BC video (insert link if you have it)…

Read more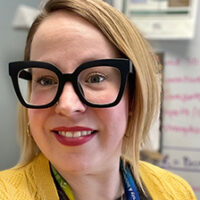 Michael-Ann Miller, RN, BSN
Michael-Ann traded in the amenities and anonymity of big city life to move to a small community over a decade ago. Her husband stayed home with the kids, and she got a job in a little hospital nestled deep in the ponderosa pines of the Interior of British Columbia, Canada…

Read more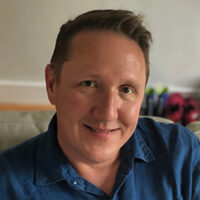 David Waller, RN, BA, MSc
David began his healthcare career by graduating from Oxford Brookes University with a Bachelor of Arts in Paediatric Nursing (1993)…

Read more
Work, Live, and Play in British Columbia
BC has a healthcare system that values and respects nurses and offers an outstanding variety of job opportunities.  With healthcare facilities diverse in size and scope, you can choose to work in rural or urban areas.  With fulfilling career opportunities in strong, supportive communities and BC's collaborative and innovative healthcare culture, you can sustain a rewarding, successful and dynamic career.
Wherever you choose to live, BC's spectacular scenery and remarkable recreational experiences are unmatched.  Adventure awaits in every corner of the province, from hiking ancient forests, strolling endless beaches, to world-class mountain biking and skiing.  With the majestic mountains, temperate rainforests, deserts, grassy plains, and beaches, you are sure to find your lifestyle preference, and have the opportunity to be introduced to a new one.
With nature at your doorstep, enjoying a balanced lifestyle – is distinctly BC.
Eilidh
Born in Scotland
Now working as RN in
Victoria, BC, Canada