Working in British Columbia
Nursing Opportunities in British Columbia
British Columbia offers outstanding and diverse opportunities, to not only build your career, but to forge your own lifestyle. The possibilities are many and the choice is yours.
BC has a variety of nursing positions available across the province, including acute care, long-term care, community, leadership, and mental health. With fulfilling career opportunities in strong supportive communities and BC's collaborative and innovative healthcare culture, you can sustain a rewarding, successful and dynamic career.  
Whether you choose to work in rural communities or urban areas, BC's spectacular scenery and remarkable recreational experiences are unmatched. With nature at your doorstep and  easy access to the outdoors throughout the year, enjoying a balanced lifestyle – is distinctly BC.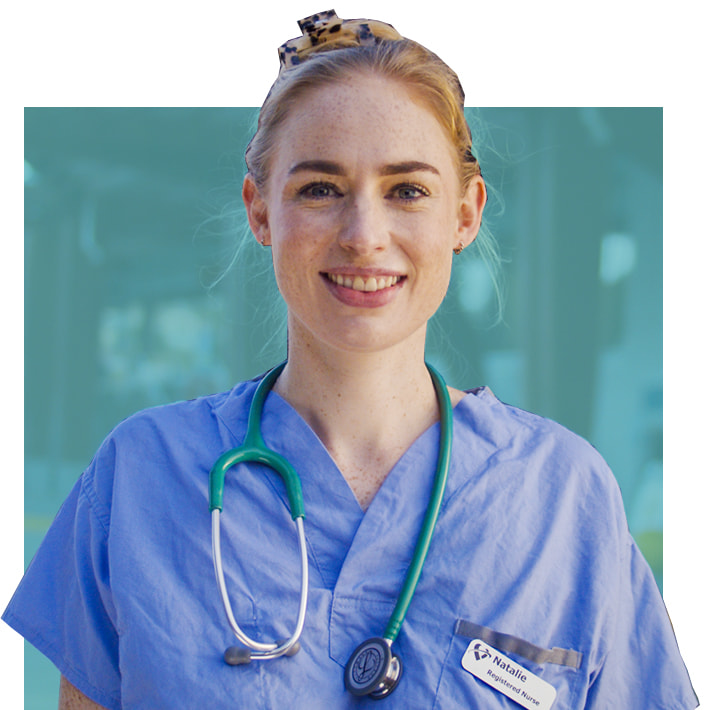 Nursing Jobs in British Columbia
As a Registered Nurse (RN) working in BC, you will have the opportunity to provide direct medical care to patients or clients in an array of healthcare settings. You will enjoy a varied caseload and opportunities to shape a patient's experience in collaboration with other best-in-field healthcare professionals. As valued care providers, RNs are responsible for assessing, planning, implementing, and evaluating the care of their patients and are depended on to provide client-centred care, supportive of their patient and patient's family's needs.

Duties:

Assess patients to identify proper treatments in collaboration with other health care professionals
Monitor patients for changes
Document nursing care, observations, patients' concerns and medications
Consult with patients and their families
Work with a health care team
Administer medications and treatments
Check and operate medical equipment
Coordinate with other health services to ensure continuity of care
Educate and inform about health, wellness, nutrition, self-care, medication management, disease prevention and promotion of health to patients/clients, families and caregivers
Advocate for health care improvements

Qualifications

Meet the registration requirements set out by the British Columbia College of Nurses and Midwives (BCCNM)
Complete a registered nursing program recognized by the British Columbia College of Nurses and Midwives (BCCNM)
Be eligible to write or have already passed the National Council Licensure Examination (NCLEX)

Areas Where We Are Hiring Registered Nurses

hospitals
primary care clinics
community health centers
extended care facilities
rehabilitation centers
correction services

Benefits

British Columbia's publicly funded health authorities offer comprehensive compensation packages for regular-status employees, including employer-paid benefits.

Wages: $36.23 – 47.58 per hour (as of April 1, 2021)
Paid Vacation Time: 4 weeks per year, after first year of employment
Pension Plan
BC Medical Services Plan (MSP)
Extended Health Care
Dental Coverage
Life Insurance
Short-Term and Long-Term Disability
Employee and Family Assistance Plan
Other Benefits: such as maternity, paternity and adoption leaves
Relocation Assistance: Relocation assistance may be available for many nursing jobs. Please speak with health authorities directly for more information
Additional incentives may be available for rural and remotely located employees
As a Registered Psychiatric Nurse (RPN) in BC, you will draw upon your unique expertise to provide vital care for patients with complex psychosocial and mental health needs. In partnership with other healthcare professionals, you will provide patients with assessments, nursing diagnoses, and evidence-based nursing care. Focusing on patient-centred care, RPNs are dedicated to developing strong therapeutic relationships with clients, families, and the communities they work with. A challenging and rewarding career, RPNs are a critical and growing workforce as their knowledge and care help reduce the stigma surrounding mental illness.

Duties:

Observe, assess and monitor patients to identify proper treatments, in collaboration with other health care professionals.
Document patient symptoms, reactions and progress
Consult with patients and their families
Administer medications and treatments
Work with a health care team
Educate and inform about mental health illnesses, nutrition, self-care, medication management, disease prevention and promotion of health to patients/clients, families and caregivers.
Advocate for health care improvements

Qualifications

Meet the registration requirements set out by the British Columbia College of Nurses and Midwives (BCCNM)
Complete a registered psychiatric nursing program recognized by the British Columbia College of Nurses and Midwives (BCCNM)
Be eligible to write or have already passed the Registered Psychiatric Nurses of Canada Examination (RPNCE)

Areas Where We Are Hiring Registered Psychiatric Nurses

hospitals
primary care clinics
community health centers
extended care facilities
rehabilitation centers
correction services

Benefits

The publicly funded health authorities in BC offer comprehensive compensation packages for regular-status employees, including employer-paid benefits.

Wages: $36.23 – $47.58 per hour (as of April 1, 2021)
Paid Vacation Time: 4 weeks per year, after first year of employment
Pension Plan
BC Medical Services Plan (MSP)
Extended Health Care
Dental Coverage
Life Insurance
Short-Term and Long-Term Disability
Employee and Family Assistance Plan
Other Benefits: such as maternity, paternity and adoption leaves
Relocation Assistance: Relocation assistance may be available for many nursing jobs. Please speak with health authorities directly for more information
Additional incentives may be available for rural and remotely located employees
Access job search supports for Registered Psychiatric Nurses
As a Licensed Practical Nurse (LPN), you are an integral part of a multidisciplinary health care team, providing care for patients and clients in a variety of settings. You play a critical role in the frontlines of patient care and your advocacy ensures that patients receive quality and continuity of care. Working independently and collaboratively, LPNs coordinate care for patients with varying complexity and recognize when consultation with other health care professionals is required. Licensed practical nursing is a dynamic profession with opportunities to learn, grow and advance in clinical practice.

Duties:

Consult with other health care professionals, including doctors and registered nurses
Monitor patient progress
Provide nursing care to stable patients
Take vital signs
Collect specimens
Take steps to control infection
Manage patient diets
Give medication and record its effects
Apply sterile dressings
Provide care before and after an operation
Check on respiratory and intravenous therapy

Qualifications     

Meet the registration requirements set out by the British Columbia College of Nurses and Midwives (BCCNM)
Complete a License Practical Nurse program recognized by the British Columbia College of Nurses and Midwives (BCCNM)
Be eligible to write or have already passed the Canadian Practical Nurse Registration Examination (REx-PN)

Areas Where We Are Hiring Licensed Practical Nurses

hospitals
primary care clinics
extended care facilities
rehabilitation centers

Benefits

The publicly funded health authorities in BC offer comprehensive compensation packages for regular-status employees, including employer-paid benefits.

Wages: $28.43 – $32.98 per hour (as of April 1, 2021)
Paid Vacation Time: 4 weeks per year, after first year of employment
Pension Plan
BC Medical Services Plan (MSP)
Extended Health Care
Dental Coverage
Life Insurance
Short-Term and Long-Term Disability
Employee and Family Assistance Plan
Other Benefits: such as maternity, paternity and adoption leaves
Relocation Assistance: Relocation assistance may be available for many nursing jobs. Please speak with health authorities directly for more information
Additional incentives may be available for rural and remotely located employees
Access job search supports for Licensed Practical Nurses
Learn About BC's Public Health Employers