Learn About Providence Health Care

At Providence Health Care, we deliver quality care that matters to the people we serve. We are a health and wellness resource for families, patients and residents from all parts of British Columbia. PHC is a non-profit organization, providing services in partnership with the Vancouver Coastal Health and the Provincial Health Services Authority, with over 8,000 people working across 17 sites throughout Metro Vancouver.
To this day, Providence continues the mission of the five founding congregations of sisters by meeting the physical, emotional, social and spiritual needs of patients through compassionate care, teaching and research. Providence welcomes the challenge of caring for some of society's most vulnerable populations. Providence recognizes their complex needs and uses innovation, compassion and respect to help them live healthier lives.
Driven by compassion and social justice, we are at the forefront of exceptional care and innovation.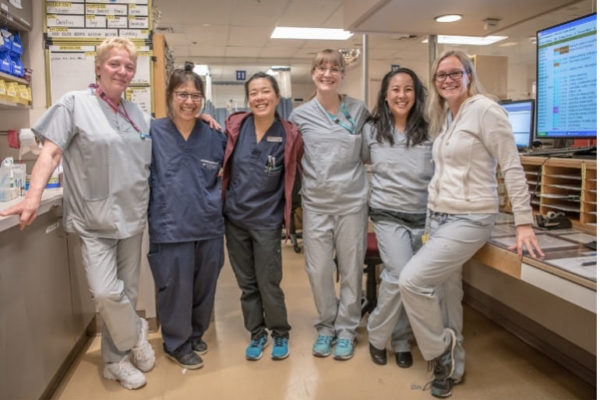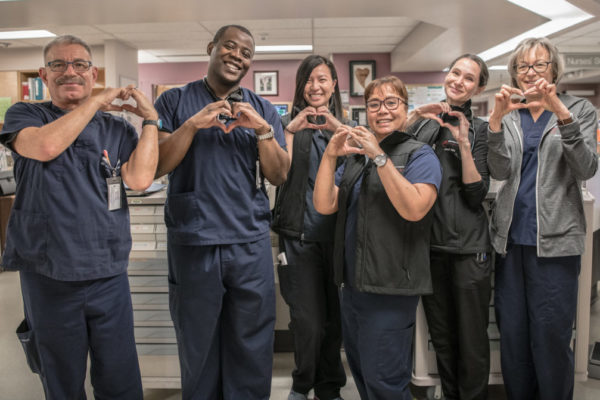 Nursing Jobs in Providence Health Care
Our nurses play a pivotal role in every patient's life. They are vital members in our community by being advocates for health promotion, educating the public and patients on preventing injury and illnesses, participating in rehabilitation, and providing care and support.
Professionals in nursing careers come from a variety of backgrounds, bringing an assortment of knowledge and skills to every area of our business. At PHC, we offer a diverse range of nursing specialties, including: Acute Care, Long-Term Care & Assisted Living, Palliative Care/Hospice Care, Renal, Surgery (General Surgery, Operating Room, Surgical Ambulatory Clinics), Mental Health, Urban Health, Heart Centre, Critical Care (ICU, PACU, CSICU, CICU), and Emergency Room .
PHC is a learning organization where continuous improvement, research, education and innovation are central to our Mission. We offer a variety of paid training and educational opportunities for our nurses, allowing them to continuously grow and expand their nursing career.
In order to work as a Nurse in British Columbia, you must hold practicing registration with the BC College of Nurses and Midwives (BCCNM). Click the button below to access licensing and employment opportunities. Our navigation team will help you get started and support you throughout your journey.